Professional Resources
Empowering
dermatology
professionals
with resources
to help
continue
education
Part of our commitment to connections means doing all we can to help the Dermatology community thrive. To that end, we provide access to educational resources uniquely designed to assist you in advancing your career.
Derm Boards
Review Challenge
This peer-scored exam assesses your knowledge of same-site differential, clinical, dermoscopy, and Derm Boards review. We encourage you to use this resource to increase your skill set and test your knowledge. You can also use this as a review test for board recertifications.
200 Review Questions:
85 questions on Boards Review questions
85 clinical photos
15 same site differential
15 questions on dermascopy
Sign up for the challenge
GenoDerm
Textbook
GenoDerms Made Ludicriously Easy

Get prepared for certifications with
this guide to generic disease with
cutaneous symptoms.
In accordance with the PhRMA Code on interactions with healthcare professionals, participation in this program is limited to healthcare professionals only. Your name and the value of any item you receive will be reported as required by federal and state law(s). Once reported, this information may be publicly available.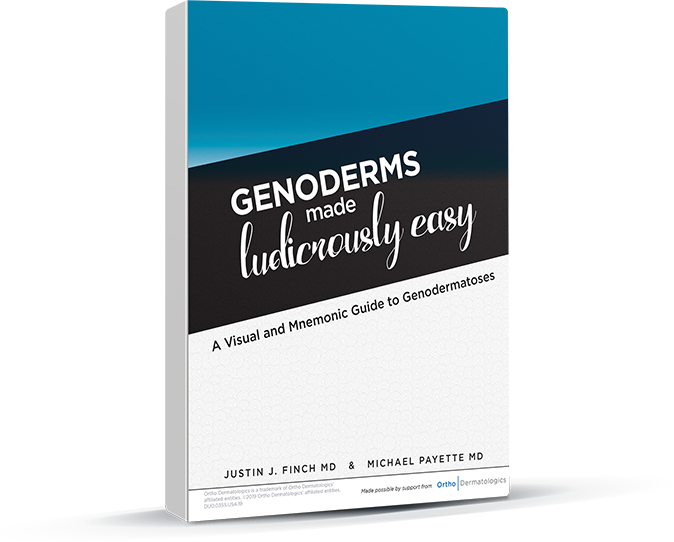 Connect with us for the latest
news and information