Professional Resources
Empowering healthcare
professionals
through continuing education
Ortho Dermatologics supports dermatology and podiatry learning and is pleased to be able to provide access to our online course free of charge. You can access them below.
Prepare for the next level
We offer 3 peer-scored board review challenges in dermatology, podiatry, and dermatopathology. Assess your knowledge, build on your skillset, and prepare for board certification.
Derm Board Review

Challenge
500+ multiple-choice Q&A with images and bibliographies that allow a thorough exploration of your subject matter.
Register
Podiatry Review

Challenge
200 multiple-choice Q&A with accompanying images and bibliographies.
Register
Dermatopathology

Challenge
An online virtual microscope, including hundreds of dermatological slides, video tutorials, and quizzes.
Coming Soon
GenoDerm
Textbook
GenoDerms Made Ludicriously Easy

Get prepared for certifications with
this guide to generic disease with
cutaneous symptoms.
In accordance with the PhRMA Code on interactions with healthcare professionals, participation in this program is limited to healthcare professionals only. Your name and the value of any item you receive will be reported as required by federal and state law(s). Once reported, this information may be publicly available.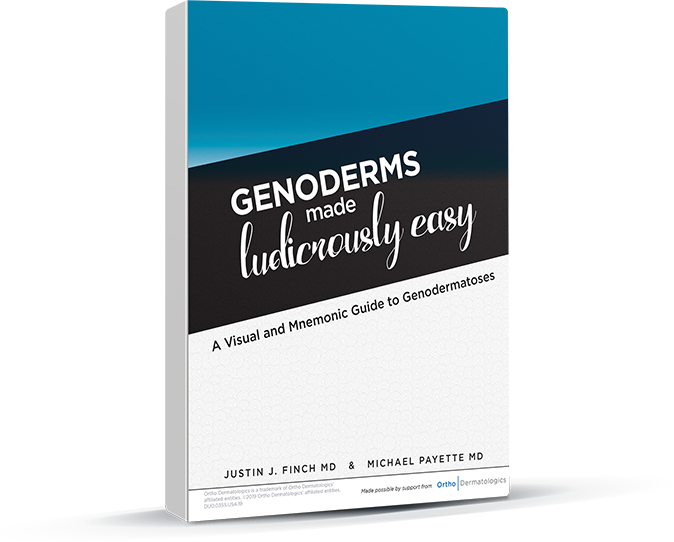 Connect with us for the latest
news and information